So the "dead" period in sports has practically come to a close for yet another cold winter in Chicago and with it the state of Illinois has won an award!! Not the award you win for making a new invention, some kind of peace prize or even a new best Italian food in the country award. IT'S NOT THE 2016 OLYMPIC GAMES!!! Sorry Mr. Mayor, I like most of this city don't want the games coming to Lincoln Park.
The 4 letter network (based on fan vote) has dubbed the state of Illinois with the best Mt. Rushmore Of Sports!! That's right!!!! Illinois took down dubvious contenders like New York, Pennsylvania, Alabama, and California. We took down the Governator!!!
You should be proud fellow Illinoisans (?)....our Mt. Rushmore included the likes of Michael Jordan (duh!), Walter Payton (duh!), Ernie Banks (ah....yeah), and of course Da Coach!!
It's true that Illinois (Chicago mostly) has had some sports greats. You could have included Dick Butkis, Scottie Pippen, Sammy Sosa, Frank Thomas, Bobby Hull, Ozzie Guillen, and many others in the list for contenders for the "Mt. Rushmore of Sports."
It's a great award and I'm sure the thousands of people that actually sat at their computer with their pants off and voted for Illinois are extremely happy their state won the award.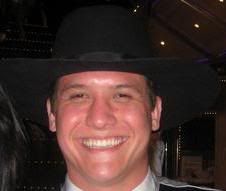 But let's turn it around.....let's do something to celebrate the worst careers in sports history!!
The Puente Hills Landfill is the largest landfill in the United States located in the heart of Los Angeles County in California. Believe it or not the landfill is open to the public for tours Monday through Saturday from 6:00am to 5:00pm for of all things....a tour of the facilities!! If you'd like more information on touring the landfill...
CLICK HERE
So if I were to take a tour of the Puente Hills Landfill in Los Angeles County, California....who's Chicago career in sports would I see lying next to used Big Mac wrappers and soiled diapers? Let's choose one player from each of the 5 teams in town (Cubs/White Sox/Bulls/Bears/Blackhawks).
Let's start with an obvious one....
THE WORST CHICAGO WHITE SOX CAREER


Billy Koch (2003-2004)

When Billy Koch was traded to the Chicago White Sox from the Oakland Athletics for Keith Foulke, Mark Johnson and some cash....White Sox fans thought their closer situation had all been resolved. Koch coming off a career year in Oakland finishing with 44 saves in 2002 and averaging 36 saves a season heading into Chicago, every Sox fan was excited to see the "Billy Goat" head to the south side. Koch's career however took a turn for the south as he finishing 2003 with 11 saves in 55 appearances making around 4.3 million that year. Koch's post Chicago career included being traded to the Marlins in 2004 and working 25 games for the Marlins that year. Koch was promptly released after the 2004 season and never sniffed the majors ever again. What hurt even worse is Keith Foulke (traded for Koch) had a career year in 2003 with the Oakland Athletics.
Honorable Mentions: Joe Borchard, Nick Swisher, David Wells
THE WORST CHICAGO CUBS CAREER


Todd Hundley (2001-2002)

It seemed like such a no-brainer at the time didn't it?? Local guy who grew up in Palantine, attended Fremd High School and the son of a revered Chicago Cubs Randy Hundley. When the Cubs signed Todd Hundley to a 4 yr/24 million dollar contract in the winter of 2000, it was hailed by both fans and media. The two years of his short-lived Cubs career puts Hundley with the worst career of a Chicago Cub in history. In 2000, Hundley hit .187 with 12 homers and 37 rbi only to follow that poor year with a 2001 season where he hit .211 with 16 home runs and 35 rbi. Simply put the Cubbie faithful turned on Hundley quickly and Todd could never work his way over sucking!!! Hundley was traded in the winter of 2002 to the LA Dodgers where he promptly ended his career after 33 at bats in LA hitting .182.
Honorable Mentions: Corey Patterson, Mark Prior, Todd Zeile
THE WORST CHICAGO BULLS CAREER


Jay Williams (2002-2003)

Selected with the 2nd pick in the 2002 NBA Draft, Jason "Jay" Williams was thought to be the savior of a franchise that had lost 230 games since the last title of Michael Jordan's career. Williams was considered the best player in NCAA Basketball leading Duke to an NCAA title in 2001. The Bulls took Williams with the 2nd pick in the draft and went 30-52 in 2002-2003 which was a 9 win improvement from the year previous under new head coach Bill Cartwright. Things were looking promising as the Bulls looked to increase the role of Williams in the Bulls offense for years to come. Then one night Williams crashed his motorcycle into a pole in Chicago and nearly lost his life. He never returned to the NBA. Williams career in Chicago ended averaging 9.5 pts and 4.7 assists per game in one NBA season.
Honorable Mentions: Eddie Robinson, Eddy Curry, Corie Blount
THE WORST CHICAGO BEARS CAREER


Cade Mcnown (1999-2000)

Cade Mcnown's name is on the list of QB's that have started for the Bears since Jim McMahon. This list includes names like Chad Hutchinson, Jonathan Quinn, Kordell Stewart, and Henry Burris. By far however Cade Mcnown had the worst career in Chicago because it began and ended in Chicago. Mcnown was selected with the 12th pick in the 1999 NFL Draft out of UCLA and promptly started 15 games in his 2 year career for the Chicago Bears and never found the field ever again. Hated by the fans, problems with playmates, and overall just a bad starting QB...Cade McNown wins the worst career as a Chicago Bear award....and that's saying something!
Honorable Mentions: Rashaan Salam, Curtis Enis, Cedric Benson, David Terrell.
THE WORST CHICAGO BLACKHAWKS CAREER


Theoren Fleury (2002-2003)

Theo Fleury was one hell of a hockey player in his days in Calgary scoring over 40 goals 3 times in his career. He was the captain of the Calgary Flames for many years and played 11 seasons for the Flames with one stanley cup to his name in his rookie season of 1988-1989. When the Blackhawks acquired Fleury signing him as a free agent in the summer of 2002, Hawks fans knew Fleury was on the downside of his career and didn't expect much from the 7-time all star. However Fleury had a substance abuse problem which flared up and led to a 25 game suspension before the Hawks even saw Fleury on their home ice. Once Fleury joined the club...he missed a practice claiming he overslept and then was involved in an incident at a Columbus, Ohio strip club where Theo was intoxicated and got into a fight. He wasn't suspended by the NHL as the Hawks called it a team matter. The NHL however did suspend him for substance abuse again in 2003 and that led to Fleury's exit from the NHL for good.
Honorable Mentions: Tuomo Ruutu, Alexander Karpovtsev
So as you pass through the walls of Puente Hills Landfill in LA County, California...make sure to be on the lookout for these Chicago athletes careers lying in the trash and stinking up the joint....cause that's what they did here.
-RoCk